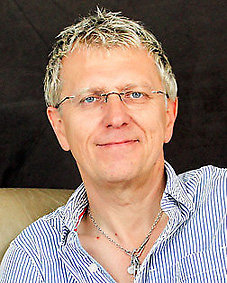 The idea for OTS has been something I had been thinking about and working on for a number of years, and has grown from many of my experiences and endeavours over the past 30 years.

I am a UKCP registered psychotherapist in full time private practice at the Witney Therapy Centre, which I set up 10 years ago.

I started running self-development workshops in the late 1980's, and working with therapy groups and as an individual psychotherapist from the mid 1990's.

I set up a Counselling and Psychotherapy Assessment / Referral Service in 2001, and have been supervising psychotherapists, counsellors and other professionals since then. I also run supervision and development groups for counsellors and psychotherapists.

I practice as an Integrative Relational Body Psychotherapist, and have had a broad range of inputs from the various developing schools of psychotherapy, and can therefore draw from this wide range of influences.


---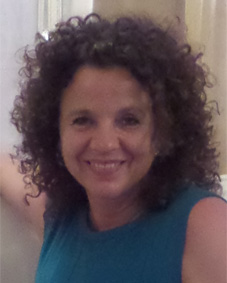 I am a UKCP registered psychotherapist in full time private practice in Oxford.

I completed my training at the Chiron Centre for Integrative Body Psychotherapy in 1998. Amongst many others, I have also undertaken trainings in Post Traumatic Stress Disorder (PTSD) from a body-oriented perspective and also Cognitive Behavioural Therapy (CBT) with Soul and incorporate these into my general work.





I worked at the Psychosynthesis & Education Trust in London Bridge for several years until recently and ran their Counselling Service for 6 years, which included assessing and referring clients to my team of trained and qualified counsellors and psychotherapists, along with setting up and running a low cost placement scheme for students training at the Trust and clients on lower incomes.


---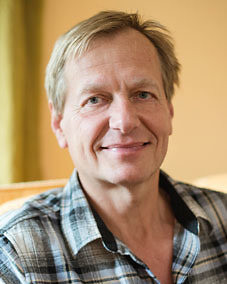 Michael Soth is a senior psychotherapist, trainer and supervisor (UKCP), living in Oxford. He has been teaching on a wide variety of counselling and therapy training courses since 1986, and for 20 years held a position as Training Director at the Chiron Centre for Body Psychotherapy in London until its closure in 2010.

He has been involved with groups and group facilitation since the early 1980's, and spent much of his formative years as a facilitator in a variety of self-led groups as well as training courses.



He is known for incorporating in his work a uniquely wide range of therapeutic approaches, inheriting concepts, values and ways of working from both psychoanalytic and humanistic traditions.

He has been at the forefront of developing an integrative, embodied and relational form of psychotherapy in the UK, that considers the therapeutic relationship as a bodymind process between two people who are both wounded and whole. He has written numerous articles and papers and is a frequent presenter at professional conferences. He has a reputation for his engaged, experiential way of working and teaching, and his attention to the many complex dimensions of experience coming together in a unique meeting between people.

He is the Director of INTEGRA CPD, offering a programme of next-generation continuing professional development events for psychotherapists and counsellors.


---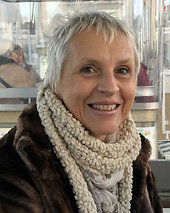 Jo Smith

My professional life started around 25yrs ago in the 'social work' world supporting children and families of personnel serving in the Royal Air Force. I have also worked as a Foster Carer, with Mind and now work as a Manager in the Early Intervention Service. As part of my work life I trained to become a Parent Group Facilitator with Family Links & Peep and have used that training to facilitate many parenting courses for parents of children from 0 to 12yrs. I also trained with Relate to enable me to facilitate a Parenting Apart course - helping parents to support children through marital and relationship breakdown. I have also studied Child Development and Management with the Open University.

At home I run a business selling up-cycled antique and vintage furniture and personalised plaques. I also run groups and workshops teaching rug making, mosaics, decoupage, furniture painting and more!


---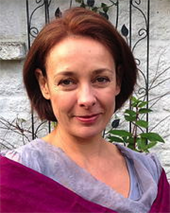 Lizzie Cummings

I am a fully qualified drama and movement therapist (MA) with fourteen years professional experience having trained with The Sesame Institute at The Central School of Speech and Drama in London. Sesame Dramatherapy is a gentle, yet deep therapy based in the Jungian approach to working with the imagination and the unconscious. It takes its name from the story of Ali Baba who cried 'Open Sesame!' to reveal the treasure in the cave that had been hidden by the forty thieves. This is a metaphor for the closed doors to the unconscious and the journey to that right moment when each of those doors can open to reveal the personal treasures within. I have spent much of my career working in the adult NHS mental health service working with individuals and running groups for men and women suffering with depression, acute anxiety, schizophrenia and personality disorders. Movement and story work has helped my clients to explore feelings, issues and situations that have been too difficult or elusive to describe in words. I have also worked with children of all ages who have struggled with emotional and behavioural difficulties, A.D.H.D. bullying issues, confidence, anxiety and depression.

I am now in private practice at OTS-Witney Therapy Centre offering therapy to individuals. I am also in the process of setting up creative, therapeutic group workshops for self-development, using story, movement and art. I am also facilitating a weekly drop-in class in dance and relaxation.

I am registered with The Health Care Professions Council and continue to develop my knowledge of practice through personal and Clinical Professional Development.


---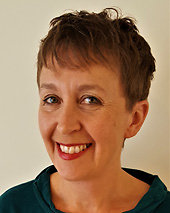 Paula Maddison

Before I re-trained as an Integrative Psychotherapist, I spent 15 years working as a Management Development specialist, running courses and development events for managers in both the public and private sectors around the UK. During this time period, I worked on a freelance basis with organisations as diverse as: Henley Management College, Dixons group, Countrywide Estate Agents, DVLA, Department for Transport, Ministry of Defence and I was part of the team that trained hundreds of volunteer ambassadors for the 2012 Olympics.


My particular specialism was in running programmes aimed at developing the confidence and skills of women, with potential for management, and also developing the skills of managers or potential managers from a BAME background.

My current work is principally as a Psychotherapist working with adult clients at both the OTS-Witney and OTS-Oxford centres, as well as running personal development courses.