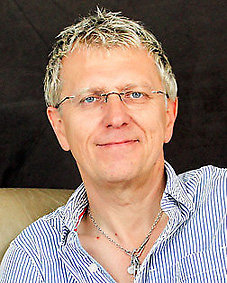 The idea for OTS has been something we had been thinking about and working on for a number of years, and has grown from many experiences and endeavours over the past 35 years.

I was a psychotherapist for over 25 years in full time private practice at the Witney Therapy Centre, which I have managed since 2004. Now my time is focussed on running OTS, and helping clients find the right approach/person for their needs, and in supporting the development of new practitioners.

I started running self-development workshops in the late 1980's, and working with groups and as an individual psychotherapist from the mid 1990's. Now my time is focussed on the development of community self-development groups, and personal and professional development groups for counsellors, psychotherapists and the helping professions together with running OTS.

I set up a Counselling and Psychotherapy Assessment / Referral Service in 2001, and have been supervising psychotherapists, counsellors and other professionals since then. I also run development groups for counsellors and psychotherapists.


---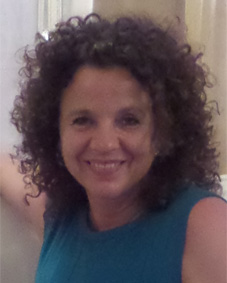 I am a UKCP registered psychotherapist in full time private practice in Oxford.

I completed my training at the Chiron Centre for Integrative Body Psychotherapy in 1998. Amongst many others, I have also undertaken trainings in Post Traumatic Stress Disorder (PTSD) from a body-oriented perspective and also Cognitive Behavioural Therapy (CBT) with Soul and incorporate these into my general work.





I worked at the Psychosynthesis & Education Trust in London Bridge for several years until recently and ran their Counselling Service for 6 years, which included assessing and referring clients to my team of trained and qualified counsellors and psychotherapists, along with setting up and running a low cost placement scheme for students training at the Trust and clients on lower incomes.


---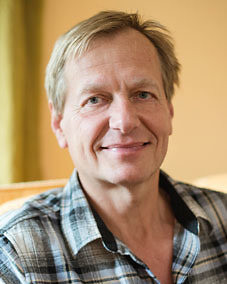 Michael Soth is a senior psychotherapist, trainer and supervisor (UKCP), living in Oxford. He has been teaching on a wide variety of counselling and therapy training courses since 1986, and for 20 years held a position as Training Director at the Chiron Centre for Body Psychotherapy in London until its closure in 2010.

He has been involved with groups and group facilitation since the early 1980's, and spent much of his formative years as a facilitator in a variety of self-led groups as well as training courses.



He is known for incorporating in his work a uniquely wide range of therapeutic approaches, inheriting concepts, values and ways of working from both psychoanalytic and humanistic traditions.

He has been at the forefront of developing an integrative, embodied and relational form of psychotherapy in the UK, that considers the therapeutic relationship as a bodymind process between two people who are both wounded and whole. He has written numerous articles and papers and is a frequent presenter at professional conferences. He has a reputation for his engaged, experiential way of working and teaching, and his attention to the many complex dimensions of experience coming together in a unique meeting between people.

He is the Director of INTEGRA CPD, offering a programme of next-generation continuing professional development events for psychotherapists and counsellors.


---
What our members say about us!
These are testimonials from our September 2019 Survey of our 70 members

I have been working with OTS for a few years now. And it has been exciting and challenging at many levels. I feel nurtured and supported. I feel that in different ways Michael, Justin and Annalisa have added great value to my practice and to my growth as a therapist. It has not always been an easy journey but it has been worth it up until now.


I have learnt a lot about how the real world of how counselling works both in the room and the administration. Through my supervision and PDG I have learnt more about myself and how other therapists work which is a wonderful insight into other ways of working. At times it feels like even more training on top of an already demanding course requirements.


I appreciate the system of groups and knowing that I can contact our 'rep' if necessary. And I like the idea that the long-standing members are engaging with the directors in this way and giving everyone the chance to voice their opinions.


The personal process group (PDG) which I'm part of is also an invaluable and rare opportunity for me.


Really value the integrity of the process. Gives me confidence that I'm allocated clients within my limits of proficiency.


Referral process - I have no comments to make apart from it has worked well for me. This is one aspect of OTS that is hugely beneficial to me as I would find it very difficult to gain clients as a new therapist without the referrals. THANK you.


The experience has been as I expected so far and my view has not changed. I saw it as a community of therapists working under an umbrella that you could be involved in as much or as little as you wanted. There is definitely a community feel.


I've grown into feeling as if the organisation is my clinical home.


The financial system - is all fairly straightforward and transparent.


I also greatly value the training opportunities and, especially as I'm self-employed and facing significant training costs, I especially value the attempts to keep costs low.


Somewhere Justin, Michael and Annalisa become authority figures and then their approval or feedback takes on larger proportions. And at other points they remain senior colleagues, valued but not overwhelming.


In terms of support and professionalism as therapists my expectations have been met. It has been in fact a very valid learning experience about how it really is in the real world and the importance of the relationship with our clients. I have really valued the diverse nature of therapy through meeting other therapists.


It does meet my expectations and often exceeds them.


I enjoy being part of OTS and am glad that it exists.


Overwhelmingly, I feel my experience has been positive.


What made the most difference for me was working with Justin in group therapy as his assistant.


I think OTS offers counsellors whose work is very isolating a chance to be part of something. I like there is no pressure to be involved more than you can be, no-one likes to feel hassled so that is important. It is nice that there are socials.


I did not know what to expect when I first arrived at the Witney therapy centre to meet the rest of the community. My initial thoughts were "is this a cult" it's all sounding too good to be true.. what's the catch... I soon realised its an amazing platform for trainees to get great experience with adult clients who have been properly assessed.


I find OTS to be the perfect mix of holding and letting me be on my own. I am quite precious about my space and yet I also have been quite shaken and alone in the process. And I have received what I needed or wanted at both ends of the spectrum.


The support I received as a student was amazing, the sense of community felt like legs of my chair.


I joined as a trainee on placement. And it felt tough in those days to interact with Justin, Annalisa and Michael. They were around and available but they felt difficult to access initially. Not sure if that was just me. I do think CPD days helped because suddenly there was a shift and the interaction changed.


Interview and brief induction we're very professional. The induction was thorough and suitably challenging.


I have found my supervision group very supportive and nurturing . I have been provided with enough client hours to satisfy my course requirements and Justin has been available if I have needed advice and support. Now I am qualified, I appreciate being able to remain in my supervision group. I see it as enabling me to negotiate the transition from trainee gradually according to my own pace.


I have enjoyed my placement. There has been good support and also the challenge of managing some areas yourself. I also appreciate the privilege of being able to transition to full membership of OTS.


I feel fortunate to be on placement at OTS. What I'm learning at OTS has enhanced my training and is helping me to build a bigger, more integrated picture.


I feel incredibly well supported by my supervisor and always feel that I can seek out and gain answers to my questions.


I value feeling secure in the process of client referrals to me.


I think the referral system is as good as we can get it but if therapists want to make referrals without payment to each other that is completely fine and I have done so myself.


The referral process has worked well for me.


The supervision is excellent and so to is the CPD training.


The trainings are good.


Training days that I have attended were well run and there is plenty of opportunity for CPD.


I have engaged so far in four training days, finding them very worthwhile and enriching. I hope to get involved further this coming year, now that my course commitment is over.


I am thankful to be able to take part in the CPD programme which I really value …. I am glad to be a member for the CPD alone.


I've gained a lot from the training days I've attended.


It's really good. I'm happy with it.


The CPD and network opportunities are invaluable, even though I have not made the most of these due to work and family commitments I have truly valued knowing they are there,


I feel I have got a huge amount out of being a member of OTS. OTS gave me an invaluable opportunity to make new friends and feel part of a professional community – when I know that being in private practice can often feel lonely and isolating.


I feel a real sense of community thanks to supervision, PDG, training days and regularly seeing the same colleagues at the centre.


If I was not a member of a PDG group I would feel a lot more removed from OTS. However, I do feel that the opportunity to get more involved would potentially be there via trainings and helping with the newsletter etc.


I have also really enjoyed the social events, and have been happy to get involved in organising a couple of those (and would like to continue offering help in that area).


I have found dealing with Justin on room bookings very satisfactory – super well organised and I feel very held and responded to.


I enjoy the monthly newsletter ….it helps to promote the sense of OTS community being out there.


It's important to say I have never felt pressure to attend anything.


I attend PDG, supervision, group supervision and some training days. I'm happy with my current involvement. I feel included.


OTS is doing these well: Mentoring, monitoring, creating a community, ensuring safe practice, advising on future training, communicating, holding.